Not even kidding, this is so good that it will revolutionize your view of chocolate cake hereafter.
I mentioned about this cake awhile back, and am thrilled to share it with everyone today.
When one of my little brother's was born, a family brought us a meal and this was the dessert.
We got the recipe back then, but didn't officially make it ourselves until this year...which is a shame because it is so good.
My personal opinion is that you need to eat it right away, while it's warm.
However, if you let it sit it does become more dense, and is amazing that way as well.
Enough said, please welcome the Triple Chocolate Fudge Pound Cake.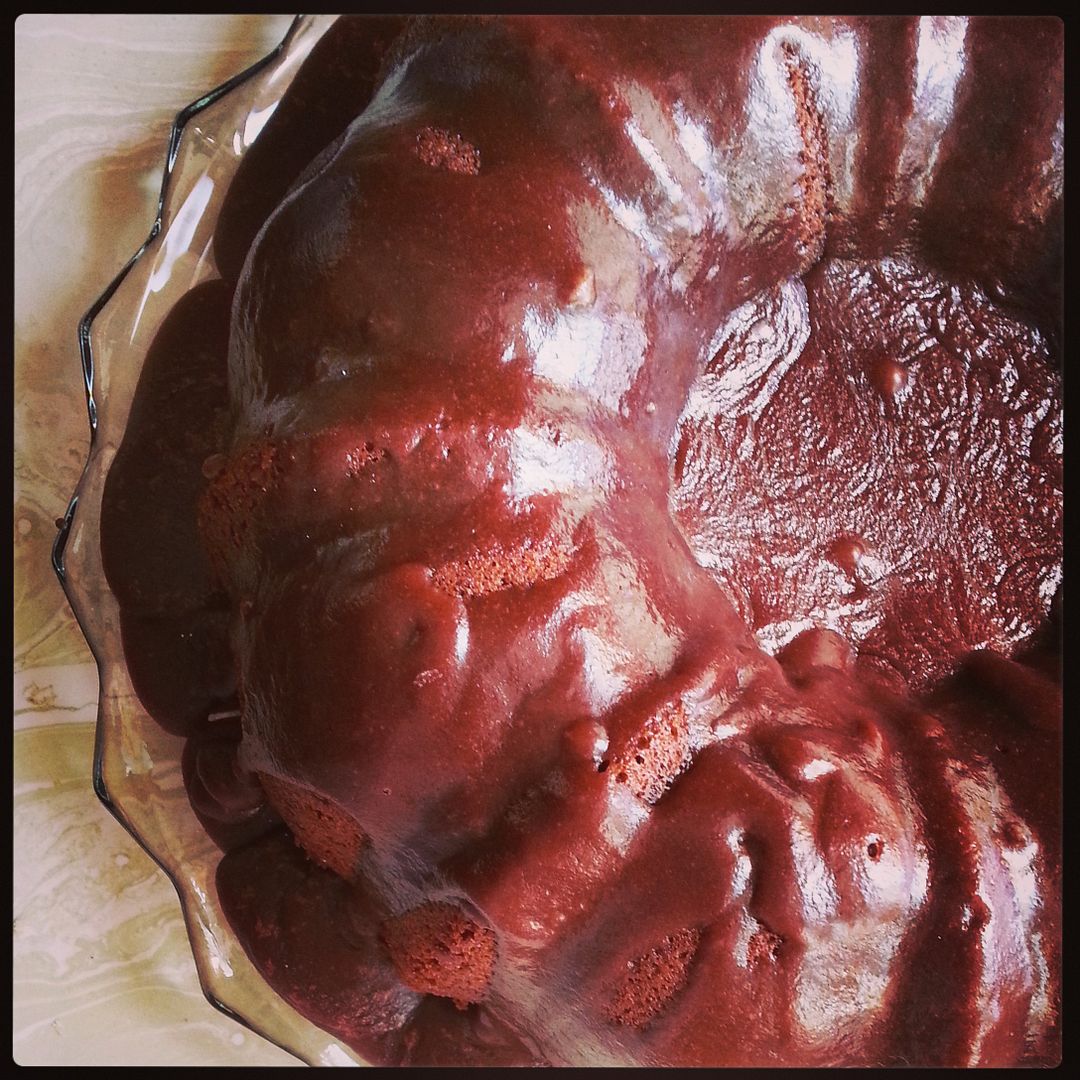 1 box Pillsbury Butter Cake Mix (generic brand will work, as well)
1 small box instant chocolate fudge pudding
Mix dry ingredients together and set aside. In mixing bowl, beat eggs, oil and water.
Add chocolate syrup and vanilla. Add dry ingredients and mix well.
Add sour cream last. Mix well with mixer and pour into greased bundt pan.
3 3/4 cups powdered sugar
Melt butter in a saucepan on stove. Dissolve cocoa in butter (use low heat).
Blend in powdered sugar slowly--should be a thick powdery dough.
Add vanilla and Coca Cola, stir until smooth. Pour over cake while still warm.
Icing will pool in the center of the bundt cake and will pool off the sides, but should set quickly.