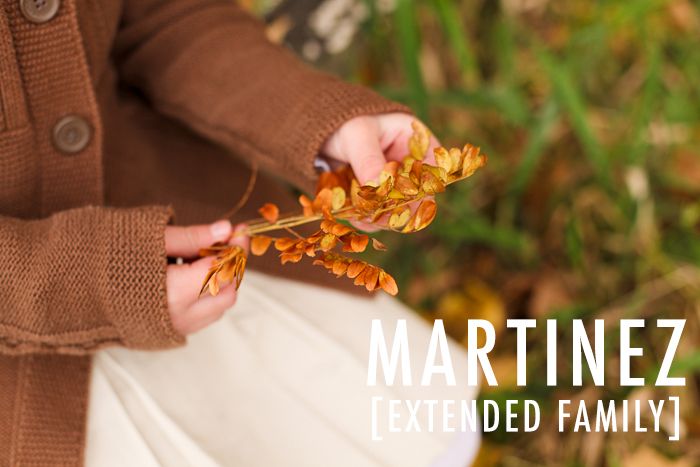 This was my last shoot of the year -- we shot these right at the beginning of November,
and the leaves were just gorgeous!!
I have known Tia for years through the Bright Lights ministry, and she is such a joy.
Talk about a caring, fun, hilarious, down-to-earth friend! I just love her.
I was so happy I got to fit in their family pictures and also some for her extended family...
these people were great to photograph and kept me in stitches throughout the shoot!
Scroll to the bottom for some of the outtakes. :)
At one point someone was asking how much coffee I drink because I was talking so fast--ha!
Sometimes I just get in my 'photog mode,' and know what I want to do,
and therefore I start talking a mile and minute..
*Memo-to-self for future shoots, Hannah.
You could really feel how everyone in this family loves each other,
and also tell that they have pretty fun times together--which is exactly how family should be!