She sells BEAUTIFUL prints of her watercolor art and her work is just lovely!
Heather graciously sent me a piece of artwork of my choice,
and we are giving one away to you readers this weekend!!
Stop what you're doing right now + go check out
HER SHOP
-- and then come back here and finish reading!!
Hi! I'm Heather! I am the artist behind Rain Stain.
Since I was tiny, I have been doodling and drawing on scrap paper
and napkins or whatever happened to be handy at the moment.
On one occasion, the only thing handy was a bathroom vanity!
So my name is written, in cursive mind you, on a vanity in my old house.
True story.
Thankfully, as I got older I graduated to real calligraphy, drawings and paintings.
Then I found a watercolor tutorial that looked easy and fun, so I decided to give it a try.
I bought a Crayola kids watercolor set for 98 cents, and I was hooked on the first painting!
Soon I was painting every day, and I began documenting my progress on Instagram.
Through tons of practice and the support from so many wonderful people,
I decided to open a shop on Etsy about a year later!
It has been an adventure to say the least!
I hope my work inspires you to try new things, to be creative,
and to work hard to make your hobbies a success! :)
We are giving away an 8x10 of the
Watercolor Flowers Giclee Print
,
and can we talk about how gorgeous this is?!
You all need to go follow her on Instagram
@RAINSTAIN
+ be sure to check out her
PINTEREST
profile as well!
I love seeing her new artwork and things in progress on her feed…i.e.
HERE
+
HERE
..and how pretty is
THIS
?!
Major props to people like Heather who are so gifted at these crafts!!
Seriously, I have a ton of respect for those who can paint and draw as I feel
like photography is such an 'easy' art form compared to those.
About all I can do is something slightly better than stick people when it comes to drawing!! :)
No joke -- I would literally have meltdowns over myself in homeschooling days
because I couldn't ever draw how I wanted to, haha!!
#monkeyhandsovereyes
I think I'll just stick with taking pictures. :)
She will have some new artwork coming out soon as well -- so stay tuned for that!!

Some more photos of her work...
Wouldn't these be adorable for a baby shower gift?!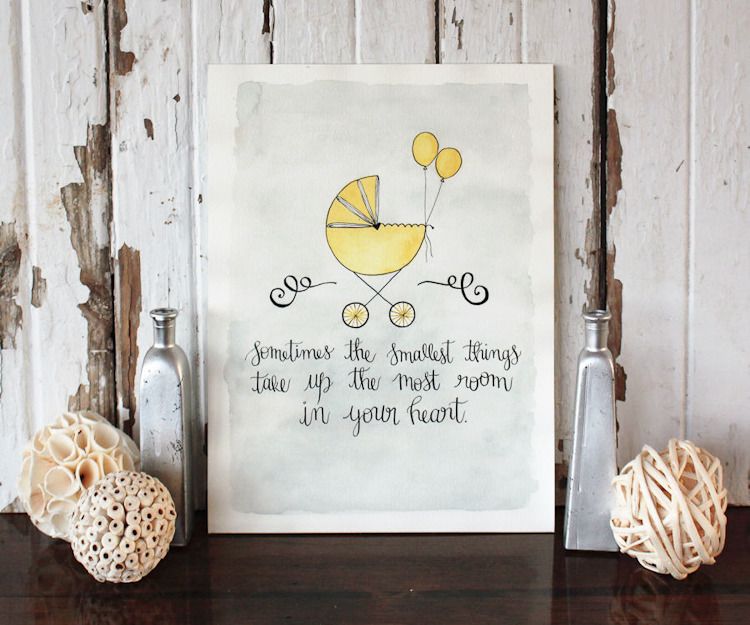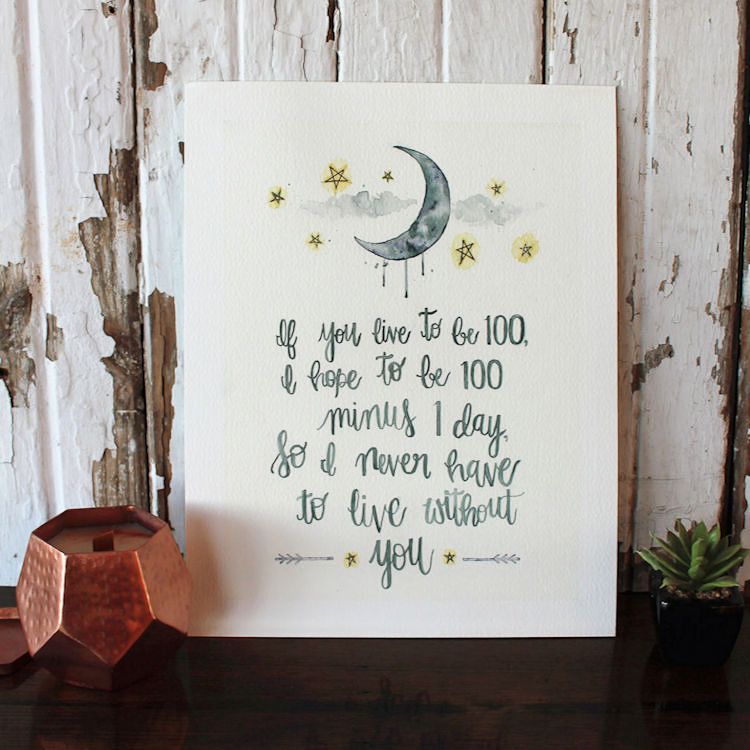 Loved that she had this one of the blue ridge mountains..reminded me of seeing them last summer in Virginia!!
You can use these as home decor, notecards (using the 5x7 sizes) + gifts for friends!!
Seriously consider these if you need a gift for someone coming up --
as any of her work would be a beautiful option + you could even have it drop-shipped straight
to a friend for their birthday!!
Boom -- done.

Or just purchase a print and get a cool frame for it and then your gift is ready to go!!
I mean, everybody loves having new artwork to display --
you guys all know how fun gallery walls are with various framed prints,
or having something new to put out on your desk or elsewhere in your house!
I have things up on my piano while I am teaching students,
and it honestly does make a difference for me to have beautiful things to look at while I'm working.
Consider it a personal gift to yourself as something new for your work space or room!! :)
Somebody needs to do me a favor + just go buy this
yellow daisies print
for themselves right now..
I was really torn and almost got this one!! :)
So simple and pretty..love it.
I think I'm just going to be buying it soon + either keep it for myself or use as a present for someone.
Definitely keep her shop in mind the next time you are in need of a gift!!
All you have to do is leave a comment on this post,
BUT BEFORE YOU DO THAT -- you can get yourself additional entries by sharing about this giveaway
on any of the following social media venues!!
+ Post the link to this blog post as your Facebook status, or SHARE the giveaway photo/link from my
Facebook Page
to your personal timeline!
+ Pin the giveaway image at the top of this post to your Pinterest!
+ Share the link to this giveaway on Google Plus!
+ Tweet the link to this giveaway!
+ Screenshot and share one of Rain Stain's images from their Instagram feed (or my Instagram giveaway image) and tag
@rainstain
and
@hannahelisephotography
in your caption and mention there is a giveaway!!
+ Post on your blog about this giveaway and be sure to link to this post!
Then come back here to comment and list all the ways you shared!!
(i.e. I shared on Facebook, tweeted, shared on google plus, posted on IG, etc!)
Just commenting itself counts as an entry -- so don't freak out if you're not on any
social media venues, you will still be entered to win just by leaving a comment!
But seriously though, TAKE A SECOND AND SHARE
using one of the options above to get your name in the hat even more!!
If you do all of them, then you would get yourself seven total entries for a chance to win. :)
Giveaway ends this Monday, April 4th, 2016 at midnight CST,
open to US residents only, and a winner will be chosen and announced Tuesday morning on the blog!!
Thank you so much, Heather for doing this giveaway!
Have FUN sharing and be sure to go check out HER SHOP if you haven't already!!
Thanks in advance guys for spreading the word about this!!
p.s. if you are interested in a collaboration just shoot me an e-mail (hannah@hannaheliseblog.com)
+ I would love to talk more!!