The registration deadline has passed, but just a couple days ago I received a check in the mail.
This was from a really sweet, anonymous family and they said I could use it however I saw fit towards my internship.
I was totally blown away, as I was not anticipating this at all!
After thinking and praying about things, I have determined I would like to use the money as a scholarship
for one girl to attend my internship this summer, since I still have room to host another person.
I know there are girls out there who would love to grow in photography at something like this,
but financially aren't able to right now.
Or due to where you are located, the cost of the internship + travel was too expensive.
So I am praying that this can be an unexpected blessing to someone,
and turn their photography hobby into a business or help grow the business they already have!!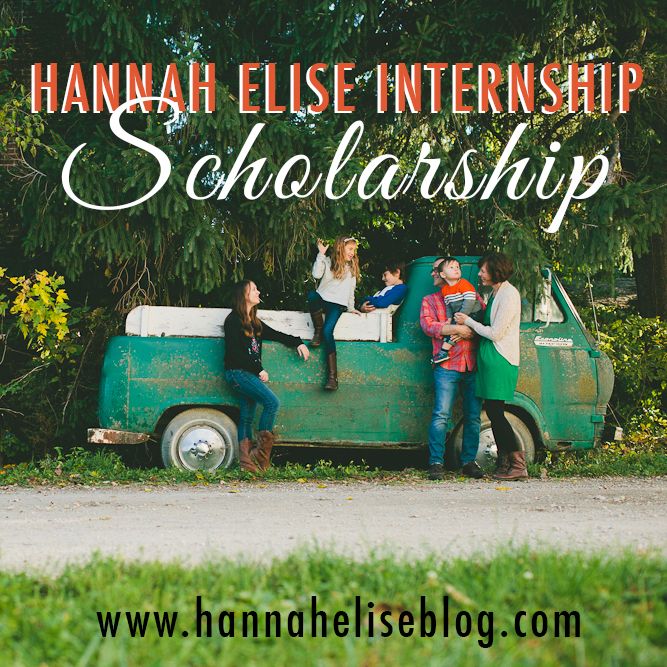 The scholarship will be for one girl (within the ages of 16-25) and cover:
+ Housing and meals
+ Teaching/sharing on various topics, including :
camera basics + shooting in manual, running a business from home, editing, posing, branding, tips on photographing + working with clients, finding shoot locations, marketing/using social media, etc., and LOTS of Q&A and discussion time. Also will include some one-on-one time with me. :) Overall, the internship will have a focus on family/portrait photography.
+ Observe how I pose and photograph my clients during several photo sessions we will be doing, and you will also get to take photos of the awesome models!
+ New headshots of yourself, taken by me!
+ And a few other surprises. :)
*You will just need to cover your travel cost to and from the Amana Colonies, IA, and if needed I can pick up/drop off at the Cedar Rapids, IA airport.
IMPORTANT DETAILS TO NOTE:
+ Internship will be held in the Amana Colonies, IA.
+ Please only apply if you would be able to travel out here, if accepted. I would hate to accept someone and then find out you can't make it!
+ You must be able to commit to the full internship, which is June 3-6, 2015. We will start at 1 p.m. with lunch on Wednesday, and wrap up by 1 p.m. on Saturday.
+ If anyone would be flying out if they were accepted, you will need to arrive at the Cedar Rapids, IA airport (CID).
+ If you do not have a blog/website/FB page where you post your photos, please send me 5-7 images so I can see some of your work. :)
+
To attend, you will need:
dSLR camera, notebook + pen, laptop, + an attitude excited about learning!!
+ I will only be able to accept one girl to receive the scholarship, regardless of how many applications are submitted. Thanks in advance for understanding!
TO APPLY
: Fill out
THIS APPLICATION
and e-mail it to hannah@hannaheliseblog.com by Tuesday, April 28 @ midnight CST.
I will be contacting the girl I have chosen to accept on Thursday, April 30.
If you aren't interested in this scholarship, but know someone who might be...
please spread the word as there are only a couple days to apply!!
love,
Hannah Elise