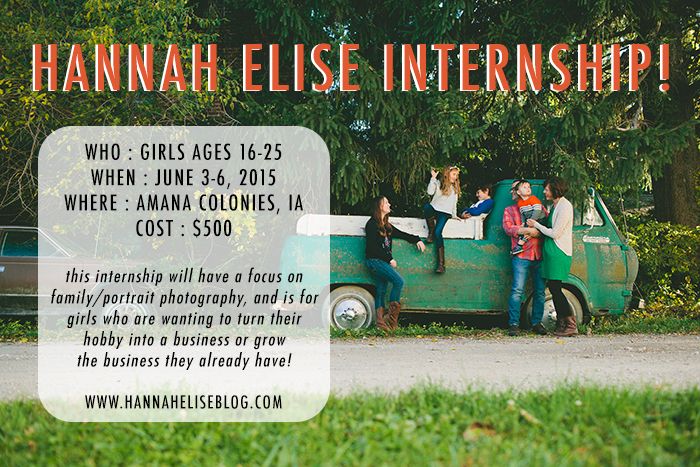 I am really quite excited to publish this post. :)
My photography business started in the fall of 2011, with me not knowing much about what I was doing..
aside from that I loved taking pictures of people.
God had dropped clients into my lap, and I took off with just being self-taught,
learning from a couple friends that were photographers, and heavily stalking blogs/google for teaching. :)
Whatever works, right?!
Well that worked for awhile..but the next year I felt like I needed some type
of more "formal" education
and a push in the areas I was lacking.
I got the opportunity to attend Jessica Shae's summer adventure in 2012 which was
exactly what I needed at that point.
I'm forever grateful for not only
Jessica
who poured into all of us with her wisdom,
but for the community I left with after that week.
Previously I had just felt like this little girl in the middle of Iowa cornfields, trying to figure out how in the world you were supposed to run a photography business..and after that internship I suddenly had a network of 9 other people
who were not only friends, but in the same journey I was.
Ever since hosting my workshop last summer, I have been thinking about doing something again that was similar..
and one thing I realized last year after the workshop was how I wished we had more time
to discuss the various topics
and go deeper with the content.
(some of my workshop attendees mentioned the same thing in their feedback questionnaire)
So, in light of all that..I am super thrilled to share that I will be hosting
an internship this summer!
I don't claim to know everything, but we all grow in our craft the longer we do it..
and if I can pass on any advice,
teaching, mistakes to avoid or inspiration to make someone's business better,
then this is totally worth doing. :)
And I am passionate about making connections and have seen how important the photography community is in my own life!
Plus I LOVE meeting new people, and would be thrilled to meet some of YOU blog readers
at this while we learn + spend time together!!
Here are the details..
When : June 3-6, 2015
Who : Girls ages 16-25, who are wanting to turn their photography hobby into a business, or grow the business they already have!
Where : Amana Colonies, IA, call me biased but I think this is one of THE prettiest places on earth and where I do most of my sessions! Click here, here, or here if you need convincing. :)
Cost : $500,
which includes..
+ Housing and meals, and the food is going to be super DELICIOUS..trust me on this!
+ Teaching/sharing on various topics, including :
camera basics + shooting in manual, running a business from home, editing, posing, branding, tips on photographing + working with clients, finding shoot locations, marketing/using social media, etc., and LOTS of Q&A and discussion time, so come with any questions you have! Each girl will also get some one-on-one time with me as well. :)
+ Observe how I pose and photograph my clients during several photo sessions we will be doing, and you will also get to take photos of the awesome models!
+ New headshots of yourself, taken by me!
+ And a few other surprises you will receive when you get here. :)
To attend, you will need:
dSLR camera, notebook + pen, laptop, + an attitude excited about learning!!
Also bring some spending money as we will probably do some shopping/thrifting or something along those lines. :)
Please only e-mail if you are serious about coming and will be able to make the investment,
as I am only taking a limited number of girls!
Depending on how many people apply I may not be able to accept everyone
due to size limits,
so thanks in advance for understanding about that.
To apply, please fill out THIS APPLICATION and e-mail it to hannah@hannaheliseblog.com.
I will only be accepting applications until April 3rd at midnight CST, and contacting the girls accepted by Monday, April 6th.
Also, just a heads up that if anyone would be interested in flying here from out of state,
you would need to arrive at the Cedar Rapids, Iowa airport (CID).
p.s. If these dates are a conflict, but you would definitely be interested in attending a future internship
still send me an e-mail! If I get enough interest there is the possibility I may host another internship later this year. :)
And please spread the word if you know of anyone that might be interested in this!
Happy Friday!!