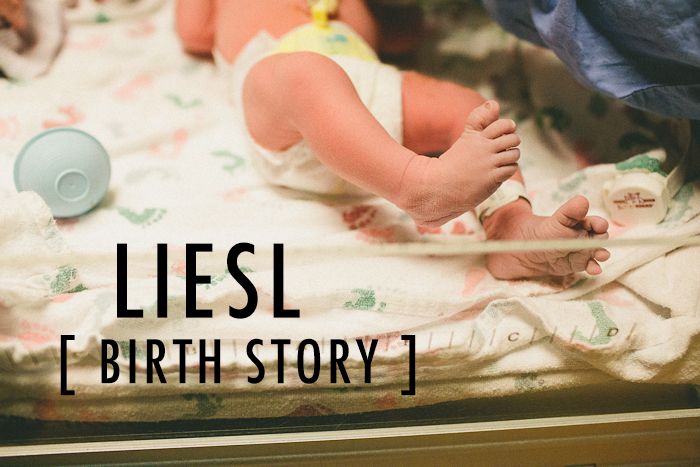 I had been thinking it would be such a neat experience to document a birth,
as I follow other photographers that have captured them.
So naturally I was really excited to get an e-mail from Greta saying she had this "crazy idea"
about me taking pictures when their little girl arrived!
This was definitely way different than anything I had ever shot before, as you can't plan when baby will arrive (obviously). :)
So when her due date was close I started going to bed wondering if 'tonight' I'd get woken up by
a call at 3 a.m. and be driving to the hospital in the dark!
I was really praying about the timing of things as I live over an hour away,
and although Greta typically has had long labors with her other babies you never know how things will go.
So once I got notified that I should come to the hospital, I was driving and praying that I wouldn't miss the birth..
because I could still do photos right after baby had arrived but it's not quite the same as being there for the whole thing.
And I kid you not, I pulled into the hospital parking lot and right then saw Brad & Greta walking in the doors.
Talk about God-ordained timing.
Documenting a birth was just incredible..you can't really describe it with words.
I mean, you're walking into that hospital room knowing that you aren't walking back out until new life has arrived.
And that's a pretty mind-blowing reality.
Obviously the labor is very intense, but when their baby arrived it was all joy -- pure joy.
I still get chills and feel the adrenaline from that night when I look at these images.
I've photographed weddings where families are 'losing' their children, in a way, as they move onto married life..
But at this you aren't losing anyone, you are just gaining -- gaining a new person in your family!
Doesn't get much more raw, real + beautiful than this..welcome to the world, Liesl Faith.
Huge thank you to the Zude family for asking me to be a part of her story, and all photos are posted with permission.