Just a quick reminder that the deadline for applying to my summer photography internship is this Monday, April 20th!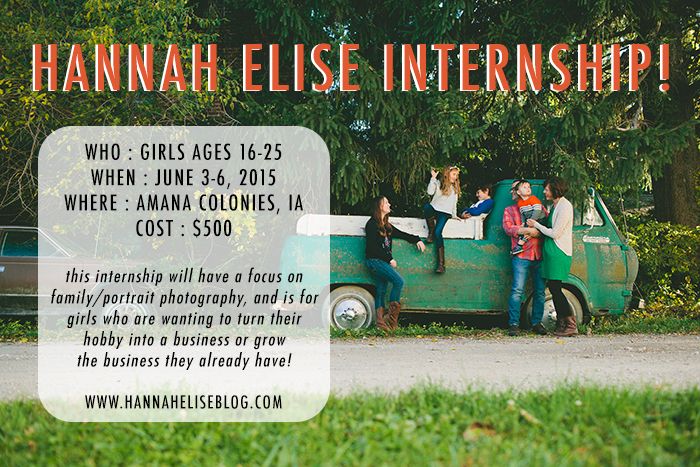 Just click
HERE
for the full info on how to apply, or e-mail me with any questions.
[ hannah@hannaheliseblog.com ]
I've been working on details with this and cannot wait for June to get here, it's going to be so much fun!!
I still have room for a couple more girls, so let me know asap if you are interested
or share this link if you know someone that might be. :)
Also, get excited because this Monday begins the
Ten Day Tandem
, and I'm kicking things off with a post I'm dying to publish.
Hopefully I can wait a couple days to blog it -- super stoked. :)
Enjoy the weekend!!
love,
Hannah Elise