September 24th was the day of my first ever paid photography shoot doing pictures
Since that day I have been blown away by how God has blessed my business far more abundantly
than I could ever ask or imagine!
I think honestly the thing I am most grateful for are the AMAZING people I have met through this.
People who were complete strangers and now are my friends, who text me videos of their baby crawling or awesome things they find at goodwill, who hang up on their walls the pictures I took, who laugh with me.
I am really blessed and can't believe that 4 years later I have somehow gotten to work with 175+ clients
and how this little business has grown since the beginning, when I barely knew what I was doing.
So today, to celebrate, I am doing 4 giveaways -- because why not!!
The first 3 of them are on my Instagram feed, and be sure to find me (@HannahElisePhotography)
and enter if you haven't already!
(and if you don't have an Instagram account, today would be a good day to start one) :)
The last (and biggest one) I am doing is here on the blog!
How awesome is this leather tote?!!
Via Target, this two-toned bag is just what you need to help hold your life together whether you're a teenager,
out of highschool, mom or grandma! :)
HASHTAG you can never have enough bags in your life.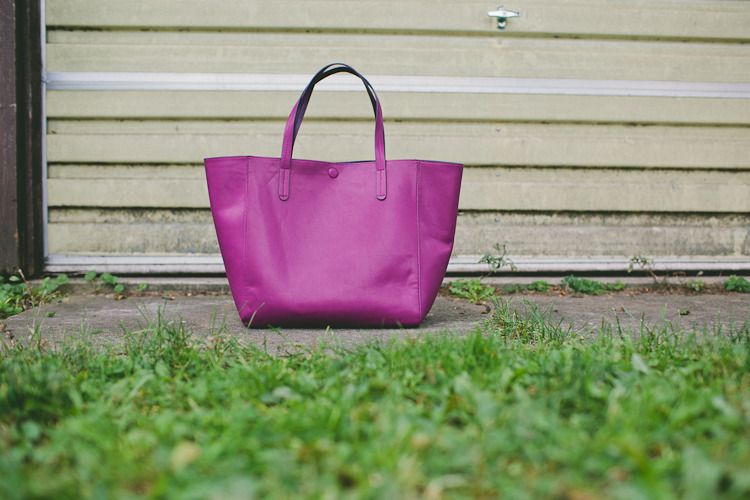 This is gorgeous for the fall + winter months ahead,
and the outside is a more pinkish tone and the inside a solid purple.
Plus it is actually reversible so you can do both! :)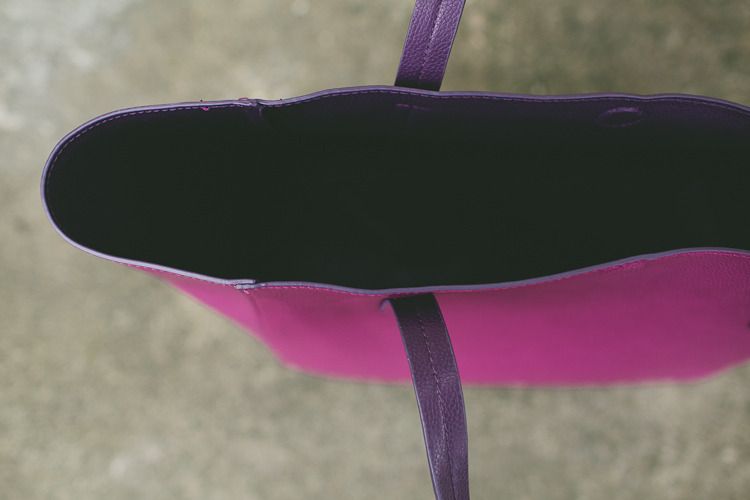 And to give a sense of scale, I put a sour patch kids box next to it -- this is a big tote!
Unfortunately sour patch kids are not included, I need them as a prize for my piano students. :)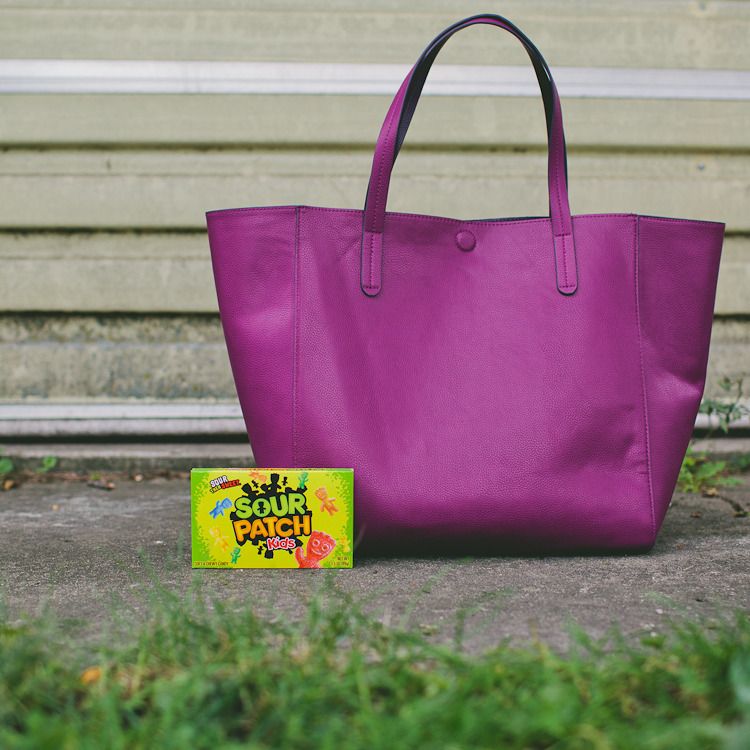 TO ENTER :
Comment on this post and share how you found my blog/work! Whether it was through a friend, google, Facebook, knowing me personally, etc. :) I always love to hear how people come across my site!!
RULES : One comment per person, and giveaway ends on Sunday September 27 at midnight CST,
winner announced on the blog next Monday morning so be sure to check back!
Thank you, thank you all for supporting my work here on this blog, Facebook Page, Instagram,
Twitter + my Website -- I seriously appreciate it so much and how encouraging everyone has been over the years.
I know it sounds super cliche to say that, but I really mean it!!
You guys are the best.

**GIVEAWAY NOW CLOSED**