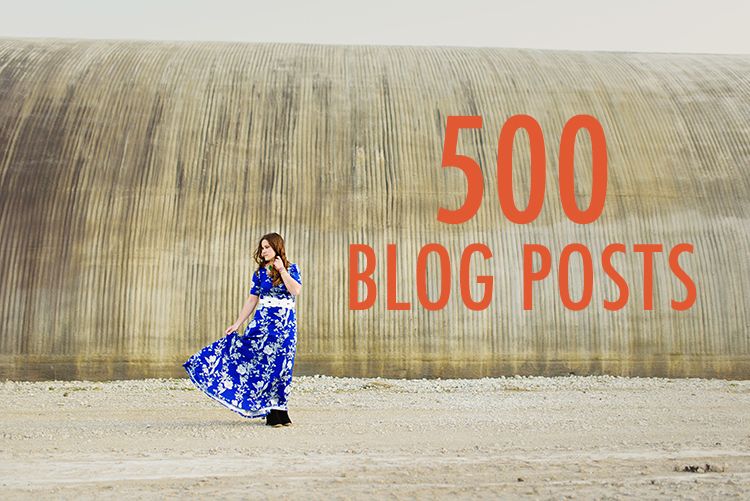 Guys -- this is my 500th blog post..can you believe that?!!
That is really crazy..how I've done that many posts on here and have been blogging for almost 5 years.
I started this site in the summer of 2011, and if you'd like a blast from the past you can see my first post
HERE
. :)
(sidenote, it's crazy that Emily Mitton took that photo of me and I ended up doing
her family pictures last summer!! how God orchestrates the circle of life is just amazing)
Thank you all for reading along with this corner of the web..those who started following and supported me from before the beginning
(like my family and specific friends)
,
and all who have joined since then.
I am humbled + appreciate that you care to follow along with my work, daily life, and sharing my heart.
Above all else I am grateful for the faithfulness of God that never fails + carries me through.
So in honor of 500 blog posts and also since today is my birthday,
I want to give away a $10
Caribou Coffee
gift card for one of you to take a friend out for coffee! :)
Because there should be more Caribou all over the country…amen?!!
HOW TO ENTER :
1) comment on this post and share what your favorite type of post is on my blog
(i.e. photography, personal, score thrifty, goals, etc)
OR share who you would take out for coffee and what you love about that person!!
You can do both if you would like. :)
Giveaway ends at midnight CST on Tuesday (January 26, 2016),
and a winner will be chosen and announced Wednesday morning on here!
** Edited to add, I originally had it to end tonight but I was just thinking
I should allow more time on here so you have until tomorrow night! :)
One entry per person, open to U.S. and Canada residents only.
BIG SIDENOTE : If there isn't a Caribou near you, I will send you a Starbucks card.
I just personally prefer the first option. :)
So don't freak out if you're not near a Caribou..you will still get coffee!!
#NoWorries
Also a heads up that you can enter twice as I am giving away another gift card
on my Instagram account!! :)
Go over to
@HannahElisePhotography
and enter there if you haven't already!
happy Monday!!
(photo by Pink Flower Photography)