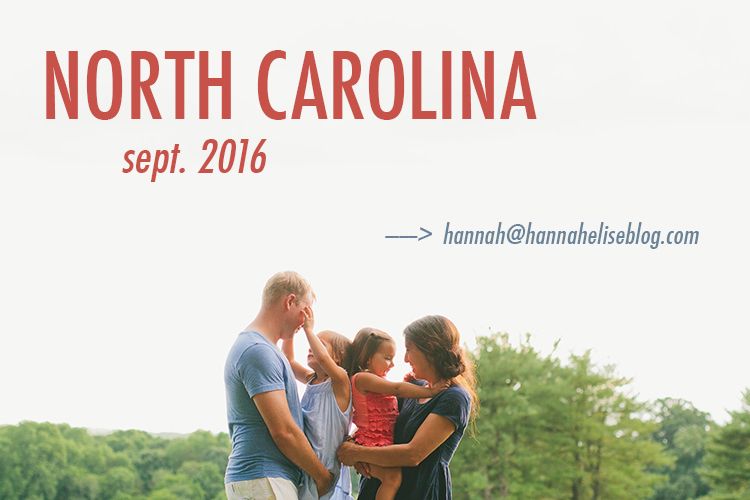 Just a quick heads up that I'll be in NORTH CAROLINA here in September
and be in the Charlotte + Greensboro area in case anyone is interested in photography mentoring,
headshots, a portrait session or family pictures!!
Travel sessions are some of my favorite sessions ever + I would love to meet + photograph you!!


Just shoot me an e-mail at hannah@hannaheliseblog.com ASAP
or send me a message via HERE + I would love to talk more!!
Or if you know anyone in this area that might be interested feel free to spread the word to them!!
Thanks in advance + hope you guys have an awesome weekend!!