Ahhh, summer.
May was a whirlwind and had lots of fun craziness, but now that it is all over I am loving the calm summer days.
So, looking back at my goals for last month..
personal:
journal twice a week. I journaled twice...the entire month. :P I guess it's better than not doing it at all, right?!
write one letter per weekday. So since I didn't really write any letters, last weekend (May 30-31st) I got super ambitious and was determined to knock out my whole letter writing pile. I got 13 letters done...which wasn't all of them, *sigh* but after being gone most of Saturday I came home wiped out and went to bed. I still have catching up to do, but I did make great progress on this! And someone remind me next time to be a little more realistic, haha.
take time to breathe. I did take time to relax and do things I enjoyed throughout May, which was great...and very needed!!
business:
photograph sessions! I got to photograph a few families, and one portrait session last month -- and believe it or not, had to reschedule some due to sickness or it being TOO COLD. In May?! So bizarre. :) Thankfully I was able to reschedule them for June here, and had some of them this week -- yay!
1 hour work/e-mail session on weekdays. This was probably one of the best goals I have made this entire year. Seriously people, this was SO helpful. Not having to worry about my phone buzzing, or be distracted by instagram, and just hash through e-mails or work on editing for an hour was marvelous.
play with the 35 mm 1.4 lens! Oh man, mailing that lens back wasn't very fun. I absolutely adore that piece of glass..and now I keep thinking how I could use it, and I cannot wait to make the purchase sometime this year, Lord willing!!


Alrighty, June.
personal:
work out. I, Hannah, solemnly resolve to work out 4 days a week, for the rest of this month. *hand-over-heart-in-pledge* Going to make this happen. I always feel so good after I exercise, and I know it is one of the best habits to have for life.
complete 5 Pinterest projects or recipes.
I do use my pinterest regularly for posing ideas, but I have a ton of things pinned on my DIY or food boards, and I'm going to actually do them. [what a novel idea, right?! To actually make something you pinned--ha!] :P Earlier this year I did make this, and it was so cool and easy. #burstofconfetti Why don't I do this more often??
FINISH Count of Monte Cristo. Yes, yes, I have been trying to finish this book for a long time. But, this is probably my most 'free' month for the rest of the year, and therefore the best time to crack the whip and finish it off.
business:
faster editing turnaround. I want to push myself and work on culling/editing/blogging sessions faster. Speaking of blogging, now that my hectic May is over, I will have lots of work to post this month, and also keep your eyes out for a new score thrifty as well!!
paperwork fridays. Going to make Friday's my mandatory paperwork day, where I specifically work on things like bills/filing/etc. I think having a certain day for it, (as opposed to working on it at any random time during the week) will help streamline things.
photograph more sessions!
I have absolutely loved the families I got to photograph already this week, and am stoked for more coming up! If you are interested in a family/senior session for this month, or later this summer -- contact me sooner rather than later as my schedule will only get crazier once July hits! hannah@hannaheliseblog.com
This was from a family shoot the other day..anyone recognize the wicker chair?!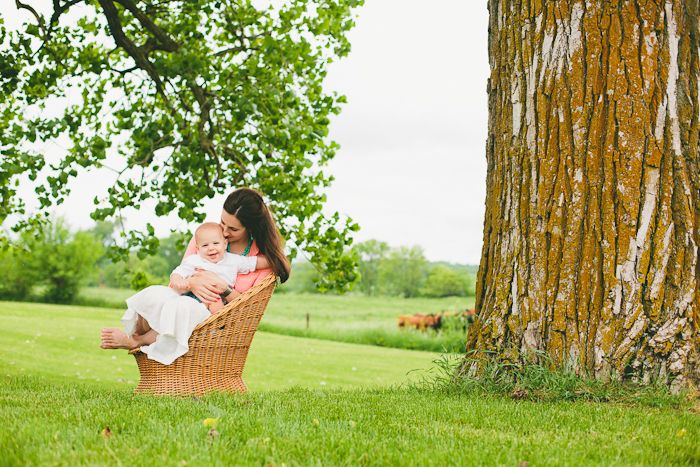 What goals do you have for yourself this month?
Also, some recent photo randomness..
If you remember my brother and his girlfriend, Kari, we are so excited as they are now engaged!
[I finally get a sister -- cheers!!]
It was so nice to have her and Erich be back for Gunther's graduation party a few weeks ago.
Also, my best friend, Amanda, just left me for over a month..sob.
Trying to keep myself busy so I don't have a meltdown every day -- miss her so much already!
I took this of my baby brother, Otto today.
Sometimes I think when you are running a photography business, it's easy to forget the wonder of this art.
You lose sight of it because you're busy going from one session to the next,
trying to keep up with all the e-mails/paperwork/editing/booking/marketing..and when you are your boss and the employee simultaneously -- it can feel like a lot on your plate.
Anyways, today I stuck a new memory card in my camera and started taking some pictures
of Otto playing in my room.
And I happened to catch this split second where he looked straight at me.
I can't even put into words how much I love this image.
Almost 4 years old -- frozen in time.
I needed this image today to remind me of the wonder of this craft.
What a gift we hold, to capture life as it goes by.
Just the other day he came in my bedroom and started putting on all my headbands..it was a riot. :)
And then I started taking pictures of how ridiculous he looked, and we would look through them and laugh.
And his laugh -- oh man, his laugh is one of the best sounds on earth.
Definitely a favorite Otto memory.
Well, there's my current ramblings..I hope you all have a lovely June!!
I'll be back with a new family session to share next week, so pop back in,
and as always -- I love hearing what you guys are up to. :)
Comments make my day every time, so please share what goals or exciting things you have coming up this month!
love,
~H. Elise