In a perfect world this post would have been up by the end of June,
but sadly things have been super crazy lately and therefore this got pushed to the back burner of priorities.
Thankfully, yesterday I took the time to pull out items from the last few months,
and photograph them -- cheers!!
I feel like this post could almost be a Dollar Tree version of garage sales,
because most items in here I found for a dollar!
Also, in regards to thrifting, back in May I got to go to an estate sale with my grandma,
and umm hello-mother-load-of-thrifting.
Wow, it's like a mega garage sale where everyone is chomping at the bit waiting in line with their numbers to get in. :)
[seriously how have I never been to one of these before??!]
Anyways, onto the finds!
[and be sure to scroll all the way to the bottom of this post for a bonus surprise!!]
I'm super obsessed with all these ribbons, velvet, bakers' twine, and glittery goodness.
Altogether it was only a few dollars, and I can't wait to use them on packaging
and for Christmas presents this year.
The awesome white platter they are on was $1.
White belt -- $1!
How happy is this little 50 cent hot pad?!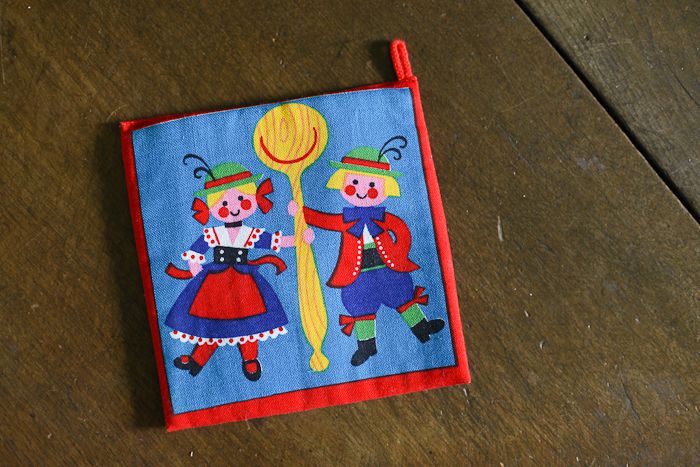 You guys know I'm a freak for anything colorful..also 50 cents, sky blue plastic teaspoons.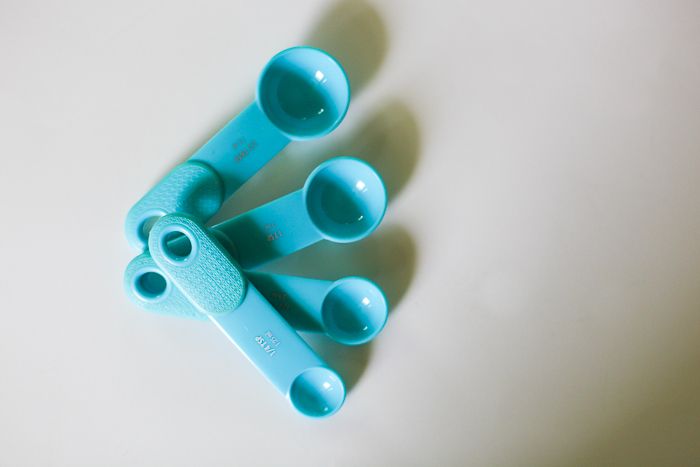 Many things in this post (including the below necklace) were from this killer grandma sale I came across.
Seriously, I was in heaven people.
I mean they were even playing "Let it Go" in their garage -- talk about a gloriously angelic, thrifter moment.
Chunky red necklace -- $1.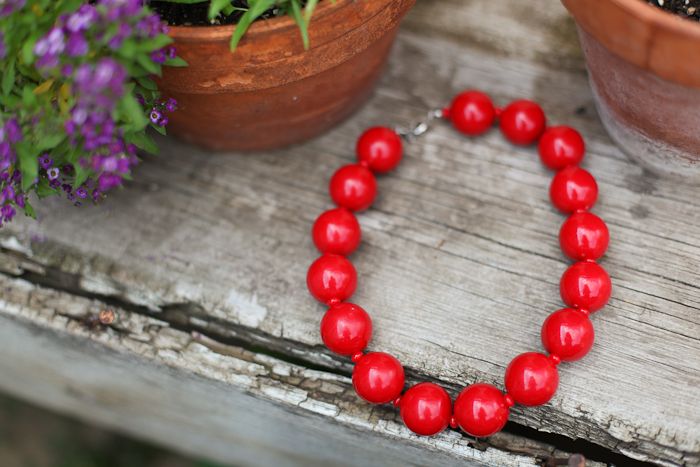 Keeping with the dollar trend, I got this silverware set for a buck.
Love the blue dipped look.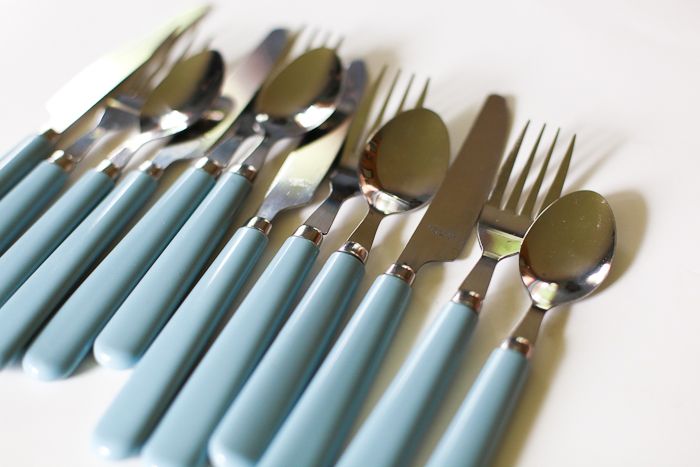 Thinking I will use these cute red napkins for my workshop brunch here in July..
50 cents for 8!
Now this I am totally obsessed with -- gold oval magnetic frame, with a chain!
$5 bucks.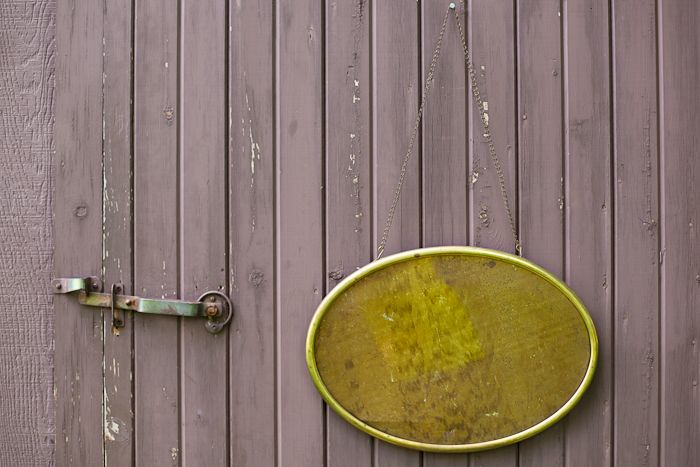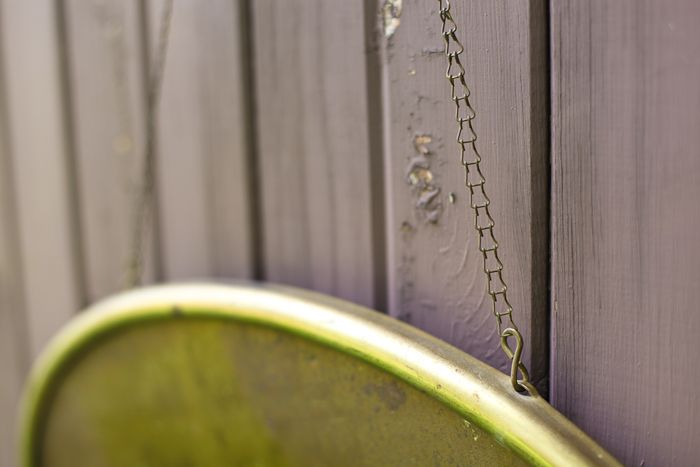 This is what I currently have on it, and I can't wait to switch photos out over time and add more to it.
The lady I bought it from said it originally had a picture in the oval, but I love it without.
Gonna keep this baby forever..total gem.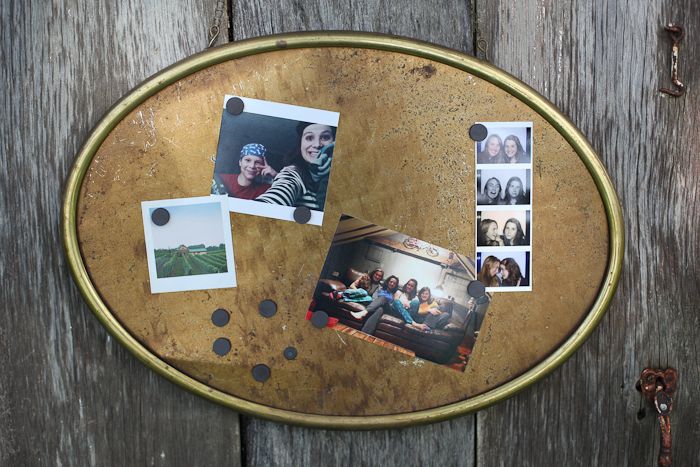 Goodwill always delivers -- $2.50 retro child's dress!
Can't wait to use this in a session sometime.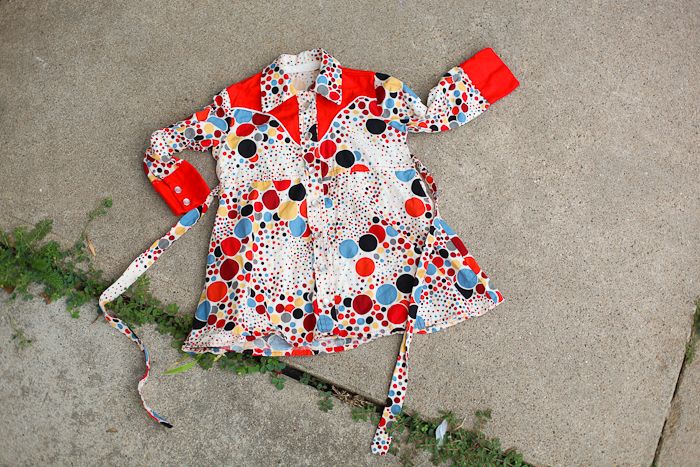 $1 chevron afghan, which I also am stoked to use in a shoot..hopefully this fall!!
Child's colored shovel, $1.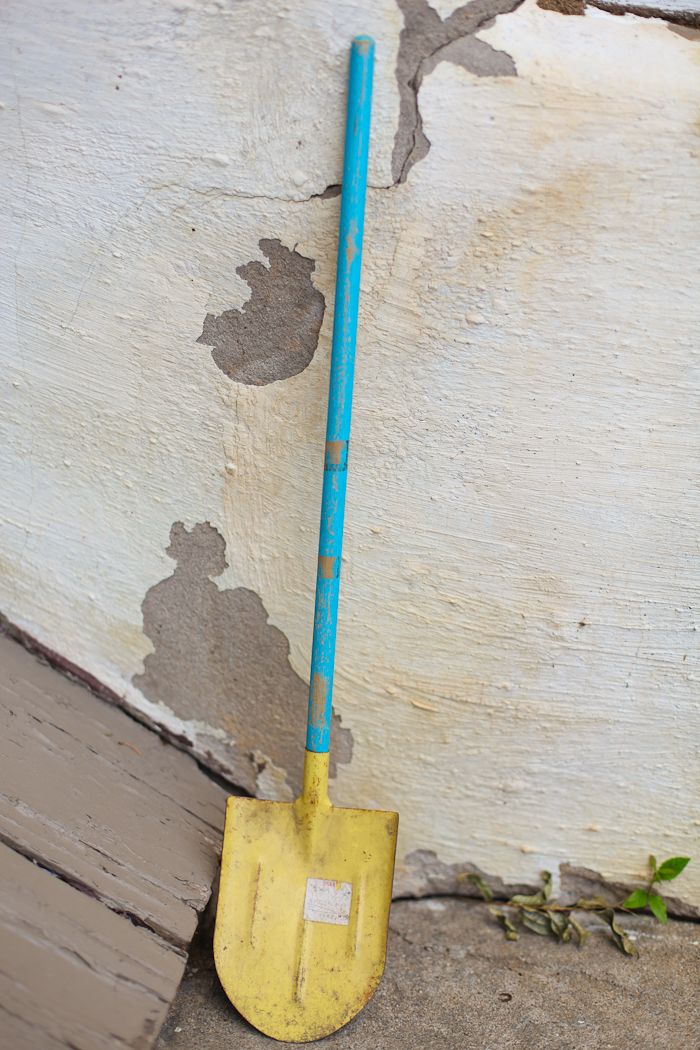 This silverware set I got for $8, and I found it at a mega estate/garage sale in a barn..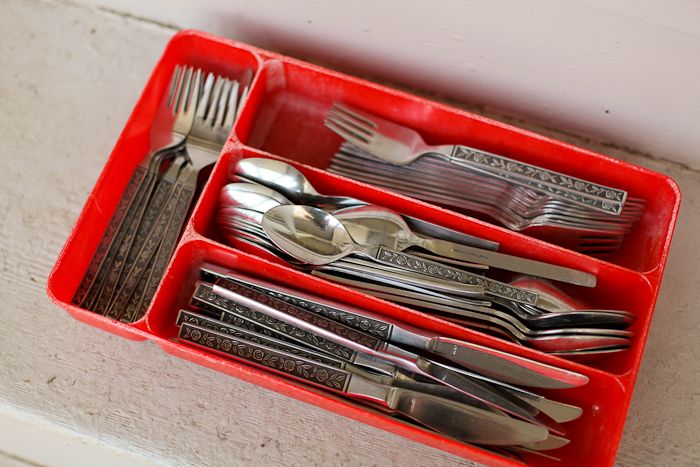 This is a phone photo of the place -- epic, right?!
My friend Kayla and I were literally there for an hour, sorting through all the goodies.
*cue piano teacher hallelujah chorus*
STICKERS!!
Along with my photography business, I have a piano studio and if there's one thing I've learned
it is that you can never have too many stickers.
Amen?!
Guys, I kind of flipped out when I found these black lace-up boots for ONE DOLLAR.
I still haven't recovered.
Probably due to the fact that I almost bought some lace-up boots online a few months ago,
and didn't, and then at the most unexpected garage sale came upon these.
Bring it on, fall..I want summer to be over just so I can wear them! :P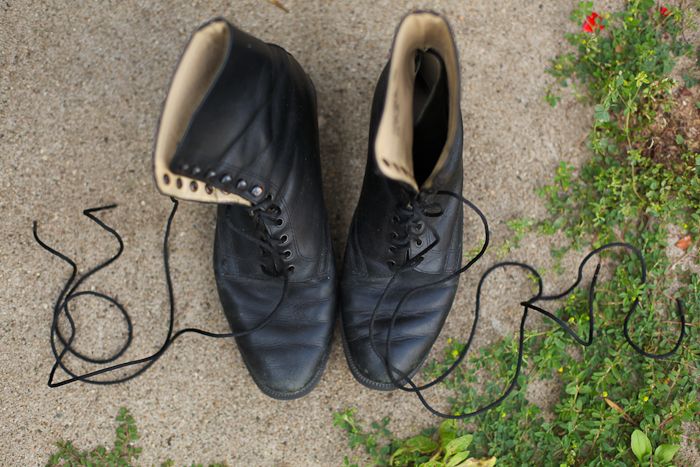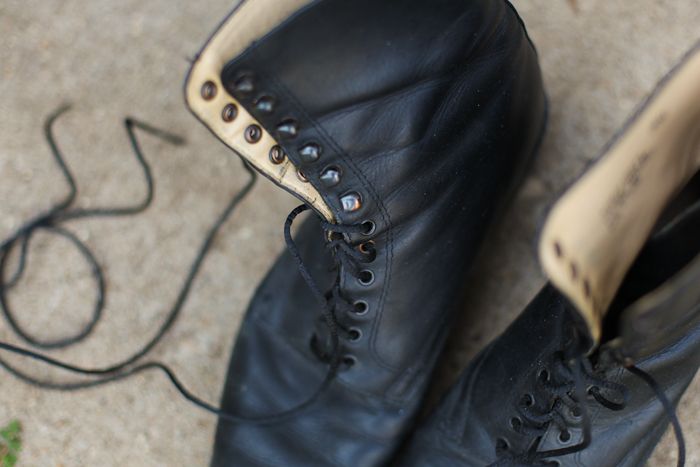 And speaking of shoes, I was at Gap recently I got these teal oxfords for $9!!
[sidenote -- it really isn't safe for me to go into Gap alone..that place pulls me under every time :) ]
Anyways, I found these in the little girls' section, and they're size 4.
I normally wear size 8.5, and I couldn't believe these fit me.
Just as a general thrifting tip, it occasionally pays off to shop in girls.
Because every so often you can find something in the large/x-large section that doesn't scream Hello Kitty
or have a pink dinosaur on it, and actually looks okay for a 21 year old to wear. ;)
Exhibit A:
Ohhhhh man, this cookie jar.
I can't even handle it.
Best $8 investment I've made in a long time..I just adore it.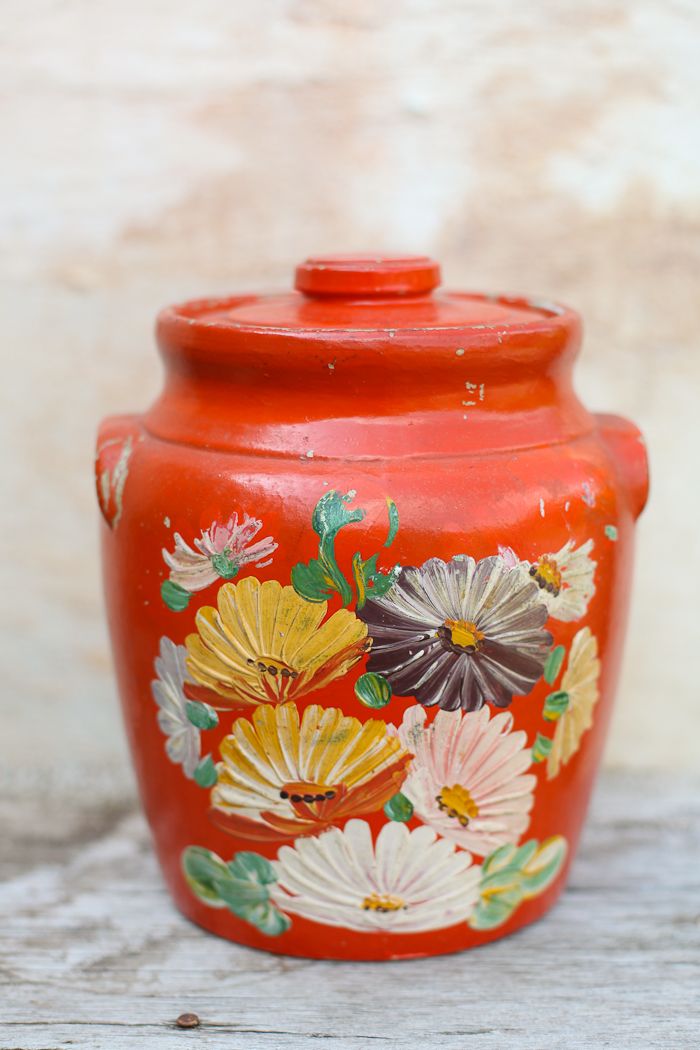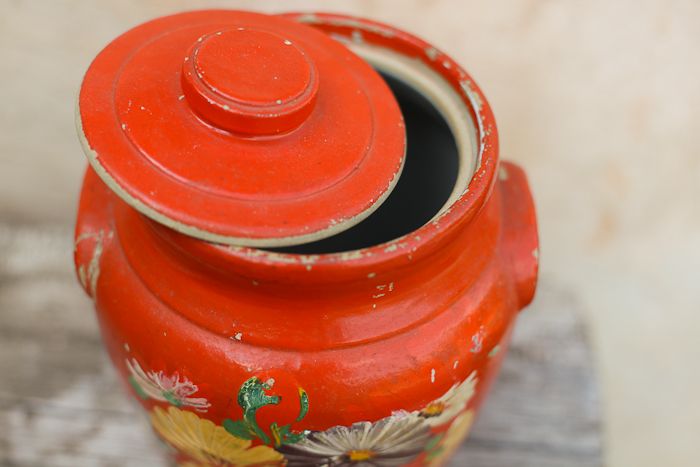 And in case you guys are doubting my restraint issues, they had a whole beautiful mecca of
orange pots, and I only bought one of them.
*behold -- Hannah exercised self control*
Red child's mittens - 25 cents.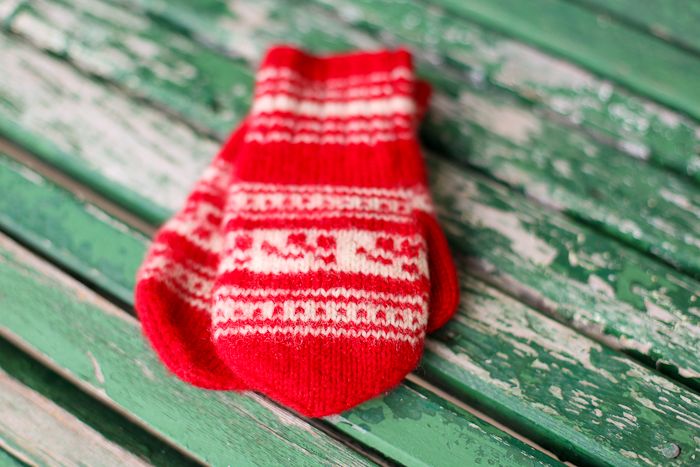 Hope has been my 'word-of-the-year' [more on that in a future blog post]
and I was randomly going through a bin of books at a sale and stumbled upon this.
My friend said, "Hannah! It's your word! If you don't buy it I'm going to buy it for you."
25 cents of Hope? Sold.
This book is so adorable..each page says "Hope is" and has an illustration.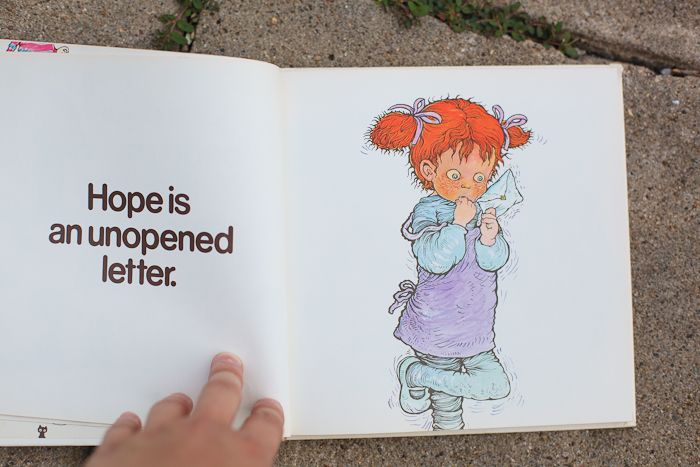 I've started sharing the pages one by one on my instagram, and will keep posting more on there. :)
Because everyone needs a solid rolling pin..especially when it's a quarter.
This is one of the coolest hangers I've seen, and was a hefty 50 cents. ;)
And the bonus is that it even folds up!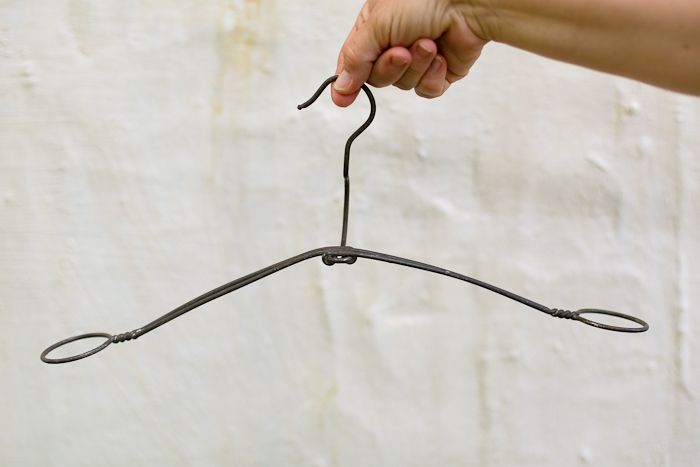 I paid $2.50 for this tin, which is an exact match to the large one I got in this post.
Now I just need to find a small and medium somewhere!!
We have a skinny board book of this same Mother Goose, and so I had to get this large paperback one.
Isn't it fun finding childhood books or toys you played with?
Recently I saw an easy-bake-oven, and thought hello throwback.
Loved that thing when I was little.
Aside from the ridiculously expensive baking mixes you had to buy that went with it. :P
I'm going off on a rabbit trail -- back to the book here, it was 50 cents!
This poncho is one of my top favorites in this whole post.
75 cents of magic.
Now I just need a little girl with long red hair to model it for me in a forest or something.
If anyone would like to volunteer their ginger lass to wear it, I am all game. :)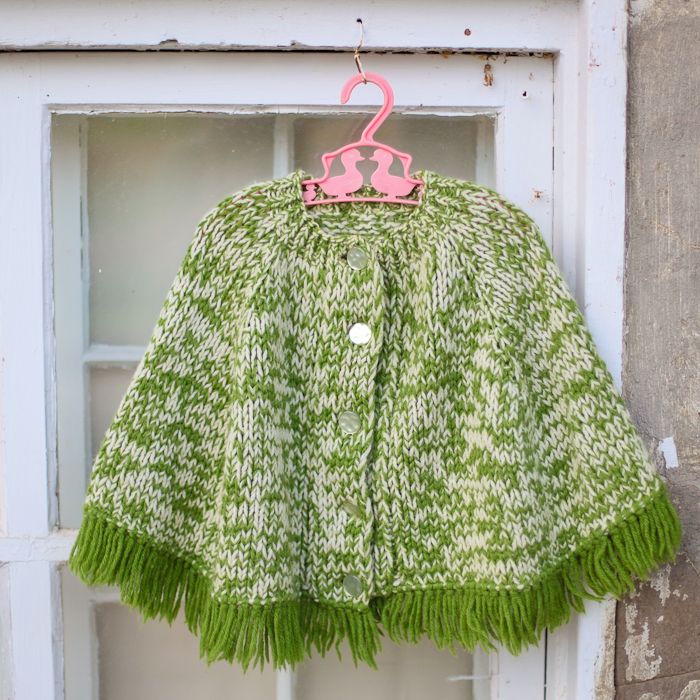 Ahh, this $3 picnic basket!!
Sometimes it blows my mind that people can get rid of fabulous stuff like this..like what are they thinking?!
Then I remember that I benefit from their de-cluttering, and should just be grateful that they share their treasures, haha.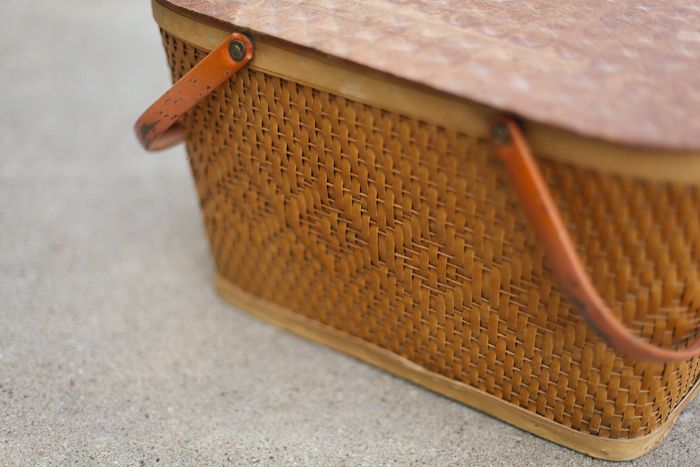 When I was pulling things out to photograph yesterday, I ran across these bright blue Old Navy bags I bought on clearance.
And I thought hey! I should give away an actual #scorethrifty item!
Because...summer!!
So, if you would like to win them, just leave a comment on this post sharing
a favorite summer memory from the last few months!
Whoever wins will get one bag for themselves, and one to give to a friend.
Also, you can get your name in the hat twice by entering via
instagram
.
-one entry per person
-giveaway ends Friday, July 11 at midnight, CST
-winner will be announced next Monday on my
facebook page
and instagram!
love,
H. Elise