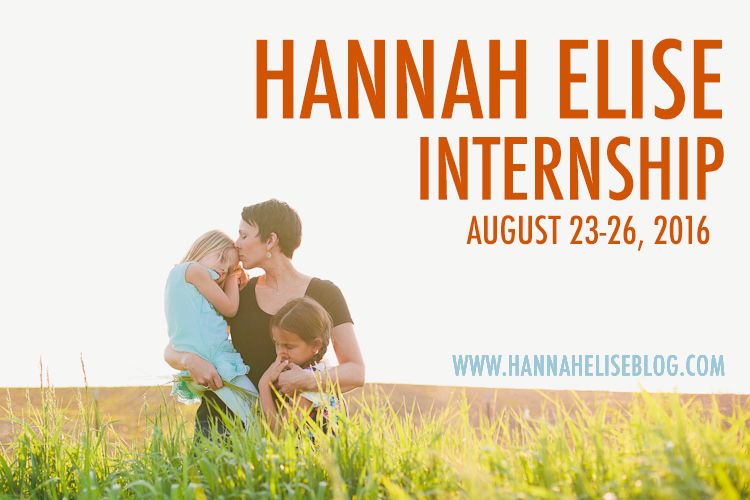 I decided to extend the deadline once more in case someone is still interested in attending!! :)
I'm stoked about the girls I have coming + would love to have even more be here for this!!
If you're new here -- this is a girls photography internship that I am hosting +
is for girls who want to turn their hobby into a business or grow the business they already have!!
I would seriously love to have you come -- this will be an amazing experience for you
+ super fun!!


I pour my heart into these + is going to be jam-packed with information for you!!
I definitely don't know everything about photography, but am really grateful to have learned a lot
after almost 5 years of being in business + doing 200+ photo sessions -- and love to share with you what I've learned over time + help equip you to get your business off on the right foot + succeed!!
**Applications due by August, 10th @ midnight CST**
**please save your application as a .pdf before sending + attach a picture of yourself!!
Sometimes last minute decisions are meant to be..
and I'm praying the right people will run across this or hear about it through social media!!
If you know of someone who would be interested that does photography --
would you take a second + e-mail them the link to this post?!!
Thanks so much in advance, guys!!
Hope you all have an awesome weekend!!
I'm looking forward to getting back with blogging again here soon..stay tuned!!